At Efie Gallery, Dubai, Aïda Muluneh's upcoming show, 'The Art of Advocacy' (12 January – 24 February 2023) surveys the photographer's art as a tool for change, and debuts a new work, revealed exclusively here
Aïda Muluneh has long been turning the global perception of Africa on its head. The Ethiopian photographer's instantly identifiable visual language is a striking blend of surrealism and sharp, vivid references to Ethiopian culture and the lives of women. Through graphic, shadowless planes and deft deployment of Photoshop, her primary colour-saturated works weave a complex web of domesticity and politics, fact and fantasy, subtle symbolism and arresting frankness.
Muluneh's first show at Dubai's Efie Gallery highlights her ability to harness art as a tool for change. Titled 'The Art of Advocacy', the show spotlights works from acclaimed series such as Water Life 2018, (commissioned by WaterAid and shot in the salt flats of Dallol, one of the driest, hottest and most inhospitable places on earth), which addresses the impact of water deprivation on women's liberation, health, sanitation and education, and The Road of Glory (2020), commissioned for the Nobel Peace Prize Exhibition that explores how food and hunger are used as weapons in war. 'I purposefully selected works that respond to themes of human rights, environment, conflict and health as these continue to be prevalent global issues,' Muluneh tells Wallpaper*.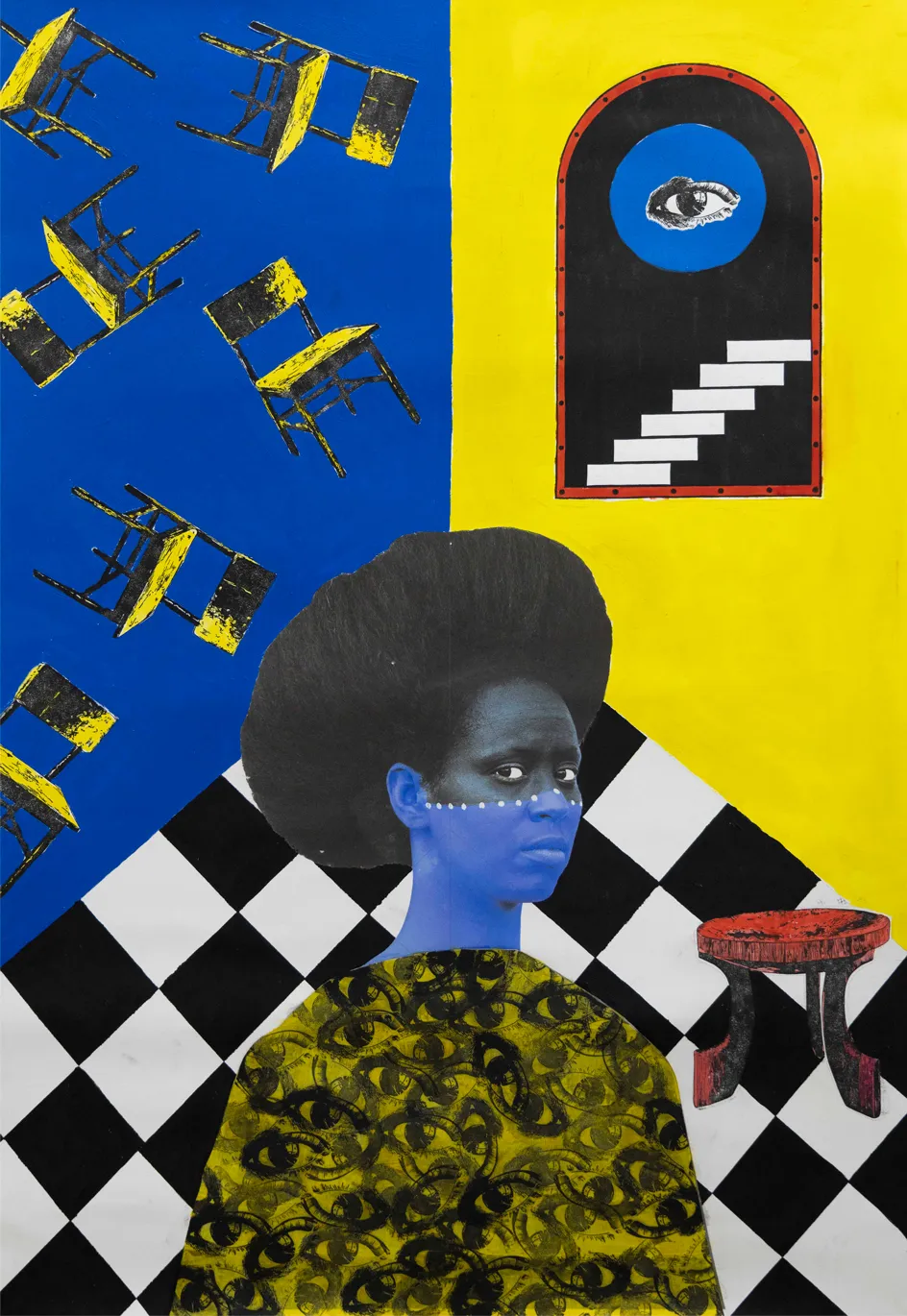 Each project, the artist explains, 'relates to encounters that I have experienced in my personal life and also in my professional career as a photojournalist. Having spent many years working close to several communities, the artistic interpretations of unspoken realities have manifested within the images presented,' she says. 'The work aims to raise questions, to provoke curiosity and to imagine a different visual aesthetic as it relates to presenting the challenges that Africa faces – something that often falls victim to the foreign gaze as it relates to visual representation in the international media.'
Alongside, Muluneh will showcase a new work displayed for the first time, in which the artist explores a new process of hand-painting acrylic onto photographs. 'I wanted to further my approach to photography by combining digital and analogue work as a form of mixed media,' she explains.
For Muluneh, advocacy extends to the position of art institutions in Africa and the Global South. 'As someone who has worked across Africa, the core values of the gallery of creating bridges through art is something that is needed in the UAE,' says Muluneh, who has exhibited in the likes of MoMA and The Smithsonian. 'The need to support African-led galleries such as Efie Gallery is part of developing an art landscape that goes beyond Western and European institutions.'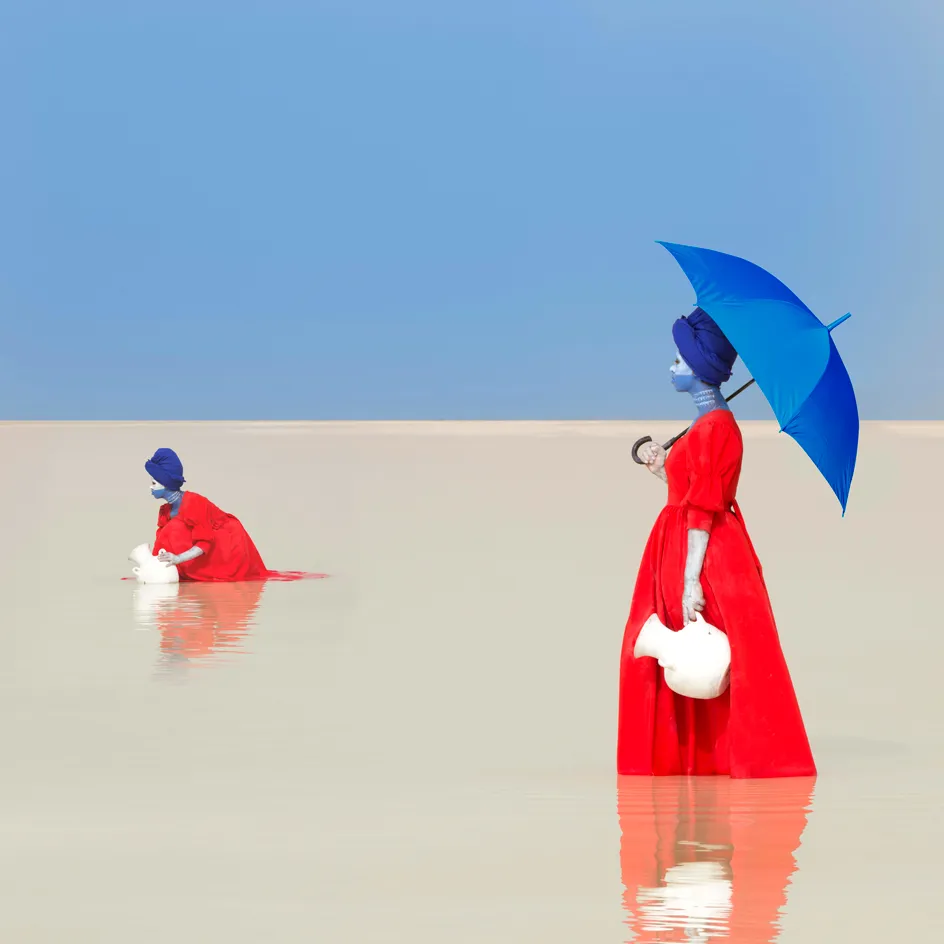 'Aïda is able to transform natural environments into what can be perceived as otherworldly settings. Furthermore, as opposed to a mere backdrop, these landscapes are presented as an active agent in Aida's storytelling, which is exemplified by her WaterAid commission,' says Kwame Mintah, co-founder of Efie Gallery, which specialises in artists of African origin. 'In the works, viewers are directed to focus on the barren landscapes that Aida positions her models within and in turn, the models and the environment are conveying the same story of the harsh reality of water scarcity.'
Through her activism, Aïda Muluneh is framing Africa not as a monolithic identity, but as a broad cultural tapestry. Her figures are stoic, dignified and resolute as they gaze down Mulenuh's lens, questioning the gaze the world has long been accustomed to, and making them look harder. 'The role of art for me is to document the present and to raise questions as it relates to our humanity. Throughout history, regardless of region, artists have played an important role in preserving the changing dynamics of a community, country and region, Muluneh concludes. 'Creativity is a tool that provokes the imagination and provokes an audience's subconscious towards a conscious reaction.'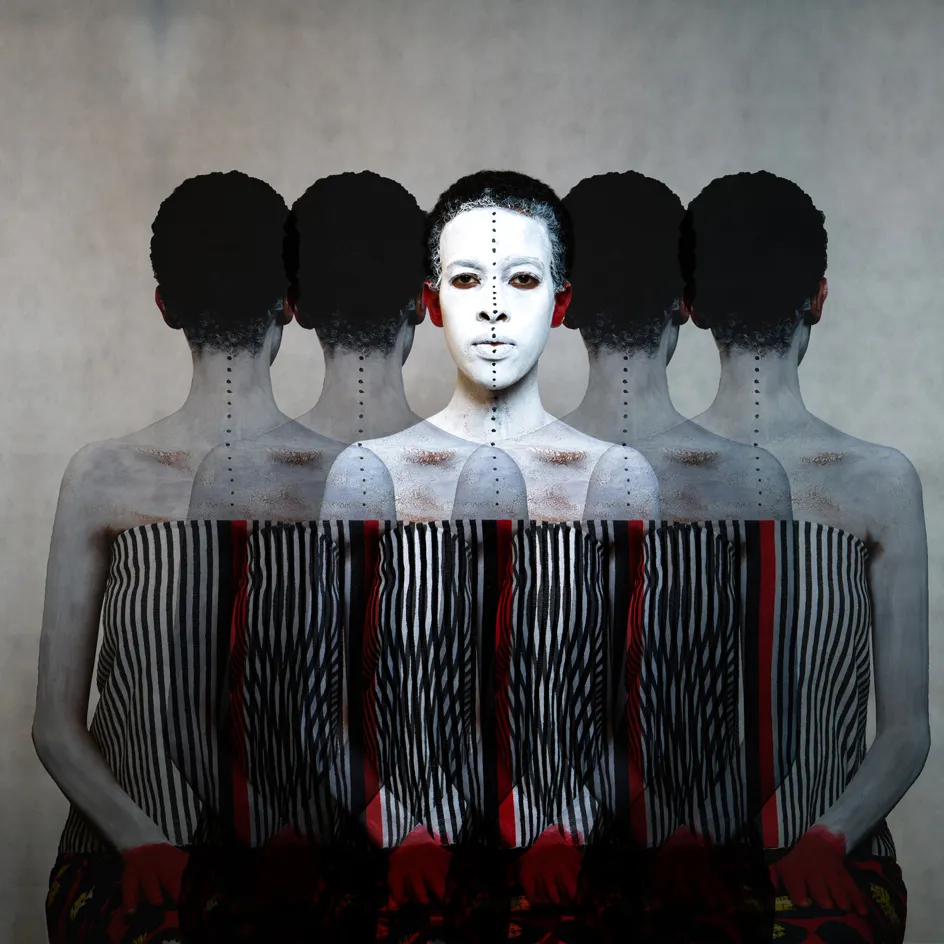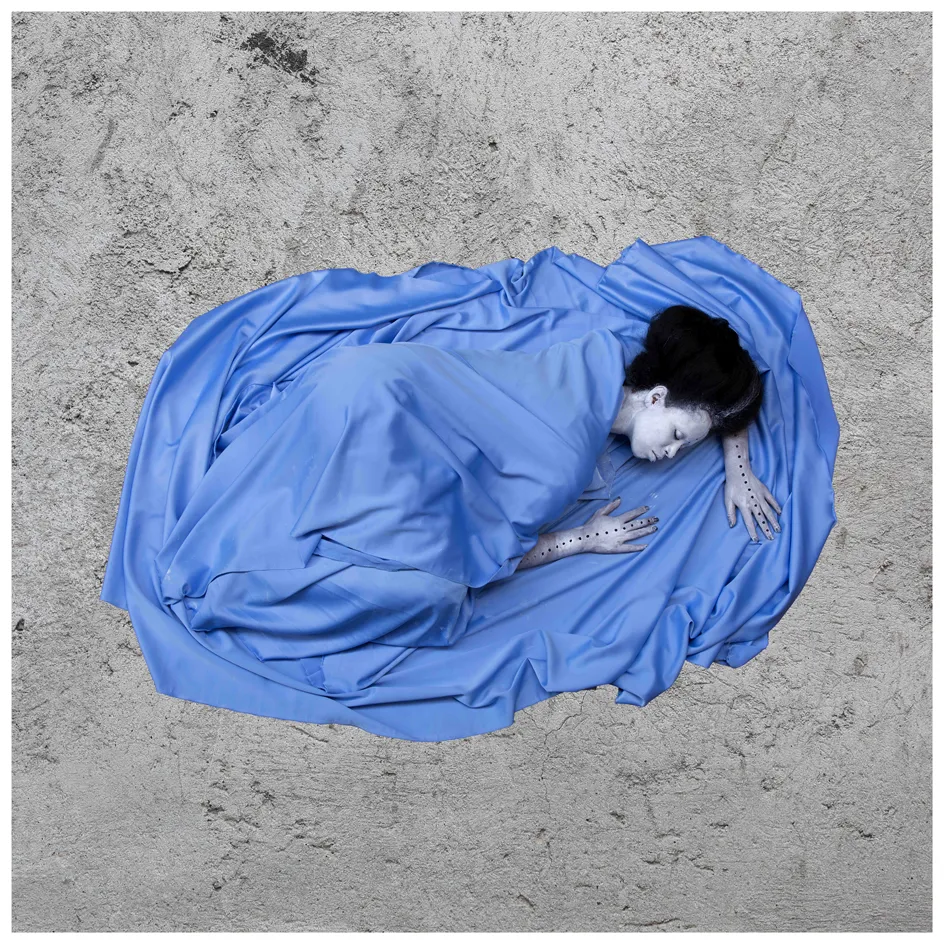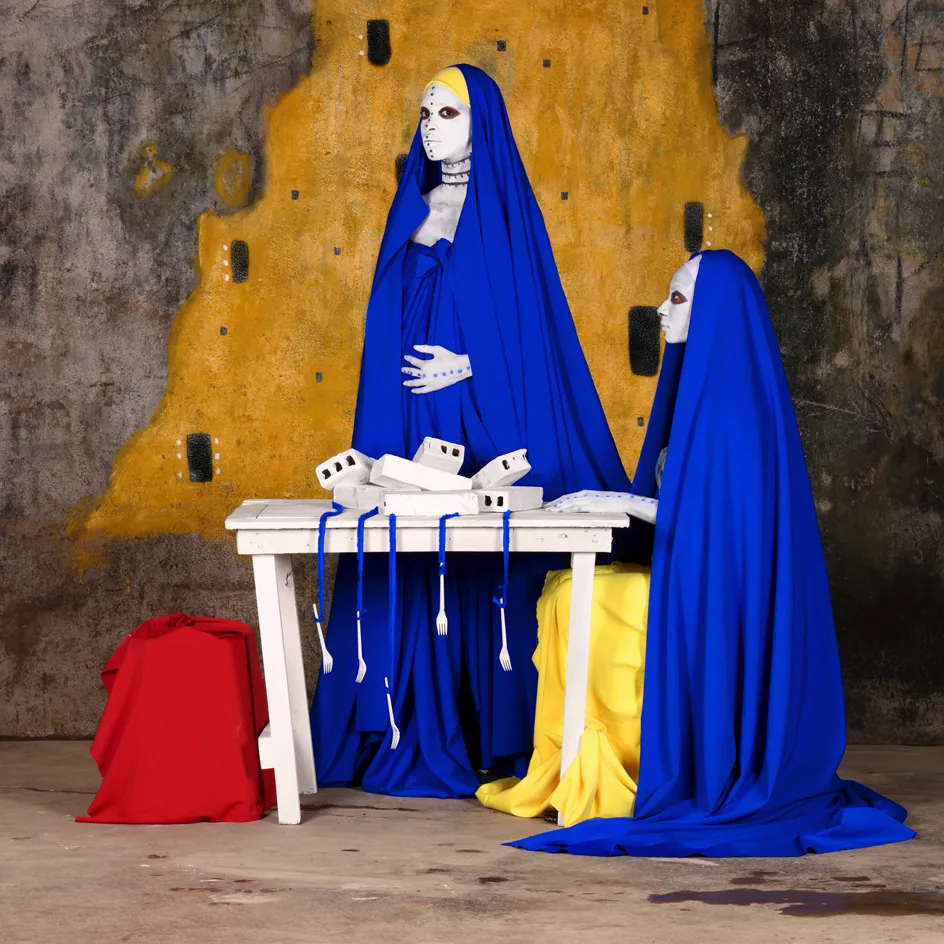 Aïda Muluneh, 'The Art of Advocacy', 12 January – 24 February 2023, at Efie Gallery, Dubai. aidamuluneh.com(opens in new tab); efiegallery.com